In recent years, bicycle has developed from pure transportation to the representative of healthy travel mode. Among them, the importance of lightweight electric bicycle has made a major contribution to this trend. The client needs a quiet ride. Therefore, the driver and related components need to be optimized. Germany's igus manufactures custom drive components, such as sprockets made of high-performance plastic, through 3D printing, which not only self-lubricate, maintenance-free, but also reduce noise.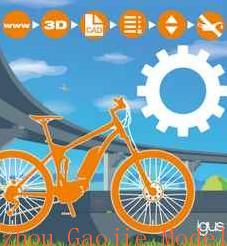 Sales of electric bikes have been growing at a high rate. In Germany alone, 605000 electric bikes were sold in 2016, up 13 percent from a year earlier. Manufacturers will have to keep improving the quality of their drive parts to stay on the market. Electric bicycle motors in 2018 are 25 fewer than previous motors, weigh about 3 kilograms, and make much less noise when riding. But for lars hartmann, an electric bicycle repairman from Reichshoff, Germany, there is still room for optimization. For example, the metal sprocket of a bicycle serves as a guide wheel on the chain. In order to ensure that the chain and frame do not collide, but in the process of cycling will produce a large noise, these noises need to be further reduced.
To solve the sprocket noise problem, lars hartmann decided to use igus's 3D print service. He sent the sprocket's cad data to IGUs and received the custom product within days. "Standard metal pinions make a lot of noise when used. So I drew the gear and asked igus to print it out in iglidur i3. " Lars hartmann, inventor of the ideal rider solution, explained: "3D printing parts are simple and fast. "just save the data about the parts as step files and upload them, then select the required materials and order quantity." A sprocket made of engineering plastics has been on two bicycles for two months, and the noise has dropped dramatically.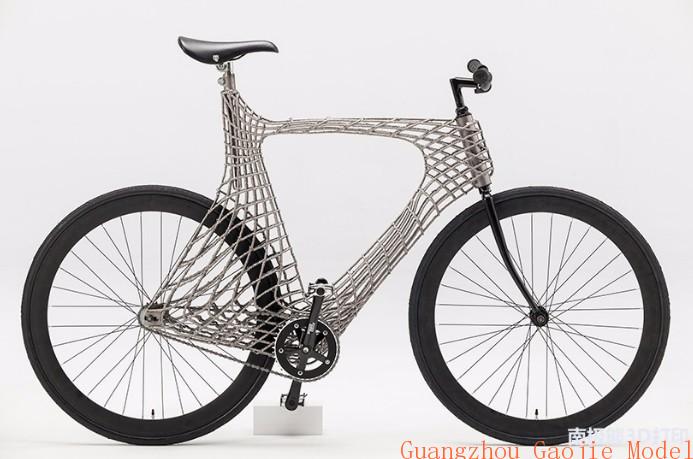 The 3D printing sprocket is made of iglidur I 3, which is also suitable for industrial small-batch production. This material has excellent wear resistance and high strength, can be processed by selective laser sintering (sls). Moreover, the components can be directly used in the testing laboratory of .igus. The bearings made from iglidur i3 are compared with those made of ordinary 3D printed plastic materials (by laser sintering printing). The wear resistance of parts made of iglidur i3 is at least three times higher than that of general printing materials, whether in rotation, swing or linear motion.