Brief Introduction
This is one inquiry from Germany client. They want to order 60 sets speaker ABS rapid prototype by vacuum casting. The purpose is not only appearance show but also assembling testing.
Here are 3 sets sample first to test quality and structure.
It takes 5 work days to make the silicon mould and finished goods.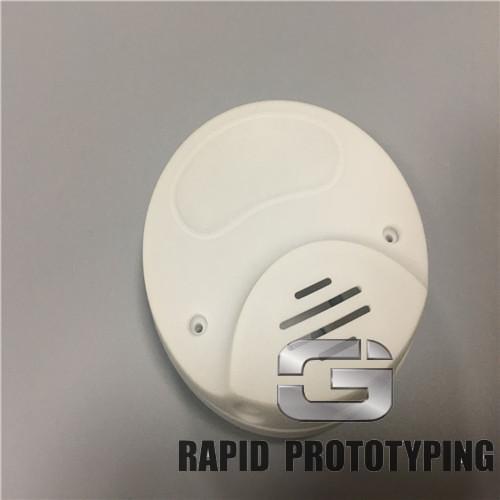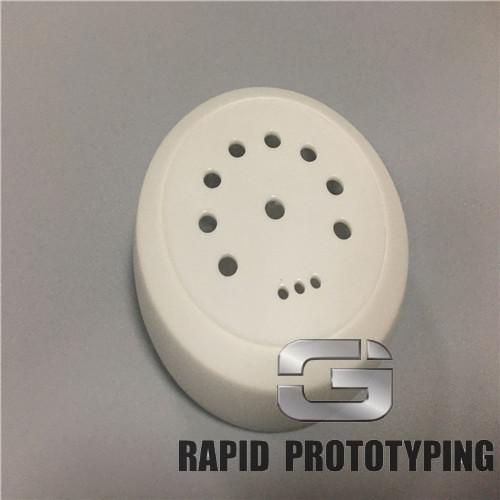 Specification of the low volume production prototype
| | |
| --- | --- |
| Raw material | ABS |
| Technology | Vacuum casting |
| Quantity | 60 sets |
| Lead time | 10-12 work days |
| Surface treatment | Sanding blasting |
Difficulty in Technology of vaccum casting prototype
For this prototype, it has one difficulty. Our client requires two surface treatment on one face.
Pls see below photos. Surface on the left side should be sand blasted. Grain of the surface can be adjustable but it has to be made inside the silicon mould so that all the finished prototypes have the same surface. Surface on the right side should be smooth. In that way, we have to do post processing, polishing, after the goods is finished from vacuum casting by hand worker
Details of the prototypes
U can see below photos. One set prototype is made of two parts. Upper prototype and bottom prototype. Upper prototype has two surface treatment. Surface of bottom prototype is smooth.