Talk about the products
---
This is the customer's own design of the printing equipment shell, different from our general production samples, is a practical application of products. So the quality and appearance, is clearly more strictly. The product color mosaic; material mosaic, and huge, acrylic part of customer requirements to be completely transparent, apparently for the adhesive treatment is not a small challenge.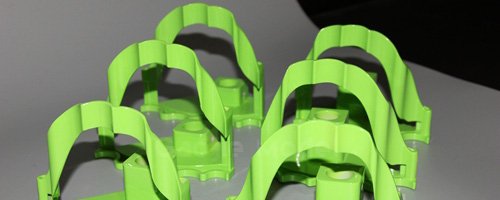 Talk about the Client
---
Industrial supplies Centre (ISC), is a fast-growing company in Oman's oil and gas industry wide supply agreement, engineering construction of products, equipment and machinery.
After communication with customers, to understand the importance of appearance, assembly and color to grasp the details of the final. Parts should be with scratch free shiny surface finish. Colour codes should be maintained. For the wall thickness is 3mm only, customer worry about if we could CNC machine it, finally we succeeded to manager it.
What's the Challenges
---
The most remarkable aspect of this project is, of course, the products of different color mosaic; ABS and PMMA material mosaic, metal fittings and finally installed in place, and the huge part customer requirements to be completely transparent acrylic adhesive, apparently for processing is not a small challenge, the high appearance requirements and time constraints.
Transportation and Packaging
---
And also we have been worried about the damage to the goods during transport, that cannot be repaired, all our efforts will be in vain, great pity. Finally we carefully customized wooden boxes, packaging, packaging layers after fixed, finally fortunately arrived safely.

3D Printing&CNC machining The Model
---
We made a master model using stereolithography (SLA), a 3D printing technology; combined with traditional machining CNC machining.