Having a look at below photos, it is founded that all these prototypes are completely transparent. This is one of our project with a laboratory based in Guangzhou. All of these prototypes are made from PMMA.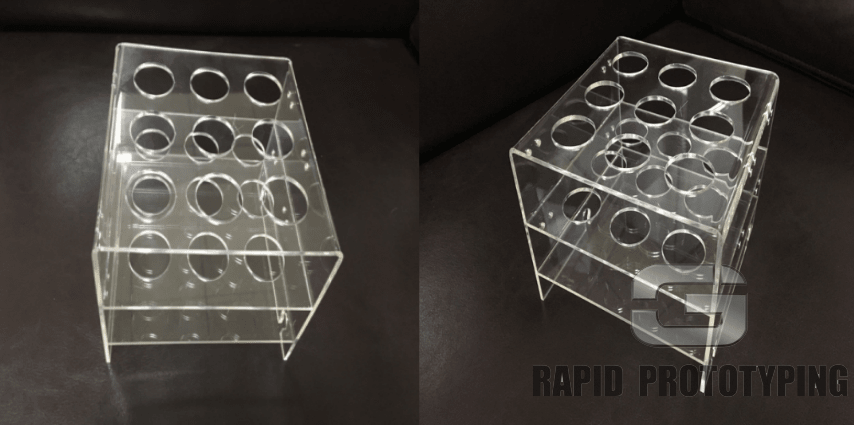 They are processed by bending. Firstly, use laser technology to cut the holes. Then they are bended to the final design.
This time, we processed just 10 pcs to test. They are made to hold test tube. These prototypes just take 12 hours to make.
The PMMA test tube holer prototype worth USD305.
There will be mass quantity in the next month after the testing is qualified. Welcome to contact us!